Decomposed granite and gravel are popular choices for pathways and patio areas in California native and waterwise gardens. 
Compared to concrete, brickwork, and other paving, they are less expensive options that have a nice, natural feel in the landscape. They are also permeable surfaces: when it rains, they can absorb most of the rainfall in place, allowing it to soak into the soil below, rather than runoff and have to be dealt with elsewhere, as is the case with traditional paved surfaces like concrete.
Materials for decomposed granite or gravel pathways are usually purchased from landscape materials yards or building materials yards. Edging and permeable landscape fabric are usually purchased from landscape and irrigation materials suppliers. For lists of these businesses in the western San Bernardino County area, see our Local Landscape Suppliers list.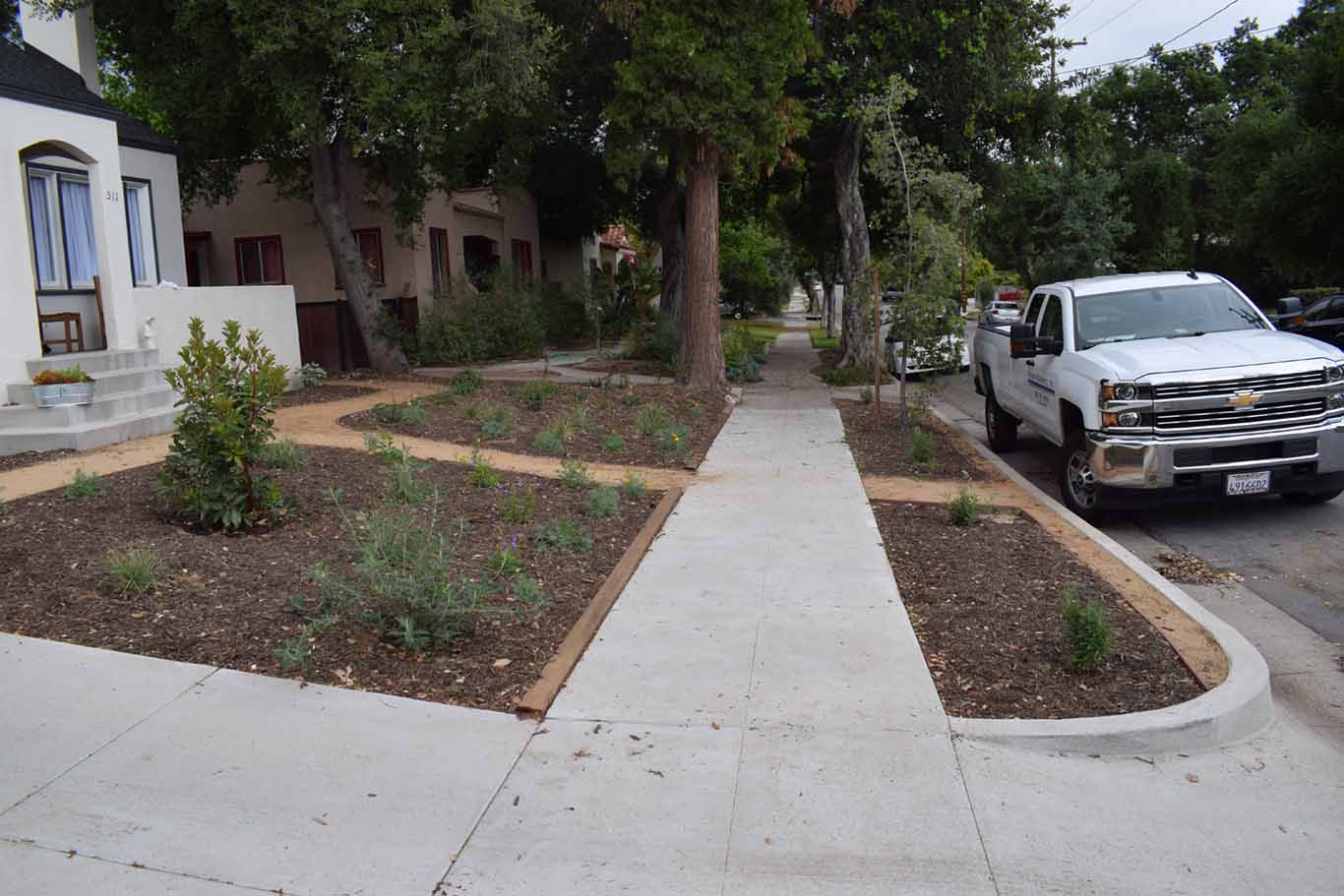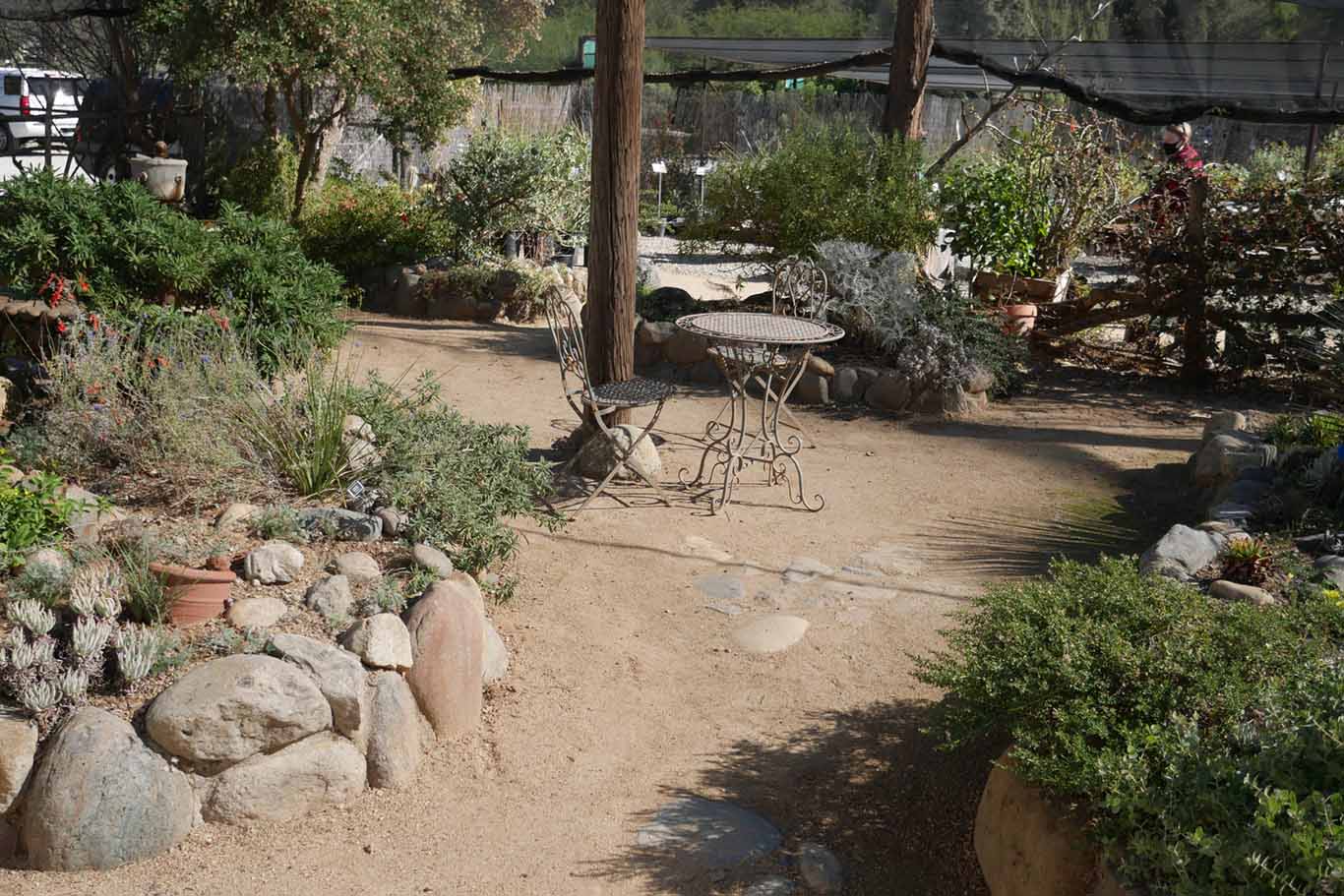 Decomposed granite pathways and patios are usually constructed with "stabilized" decomposed granite, which is most often mixed in by the supplier and ordered as "stabilized." This additive, usually naturally derived, allows the decomposed granite to be moistened immediately after spreading it out, and compacted with a tamper. This forms a hard, resilient surface with some of the characteristics of harder paving, while retaining a natural feel. Decomposed granite pathways and patios should have metal, plastic, or natural rock edging installed to help retain the edge and allow for proper compaction during installation.
Decomposed granite surfaces have many positive qualities in a landscape space, however, there are some considerations to be aware of.
Gravel pathways and patios are usually constructed of a small "pea gravel" or even smaller "bird's eye gravel." Pea gravel is found either as natural small-sized gravel (that has been sifted) or crushed gravel. It is best to use non-crushed gravel because the edges of the gravel are naturally more rounded, which has a nicer look and is more comfortable to walk on.
It is not as important to use edging with gravel paths and patios but may be desirable depending on your conditions and design.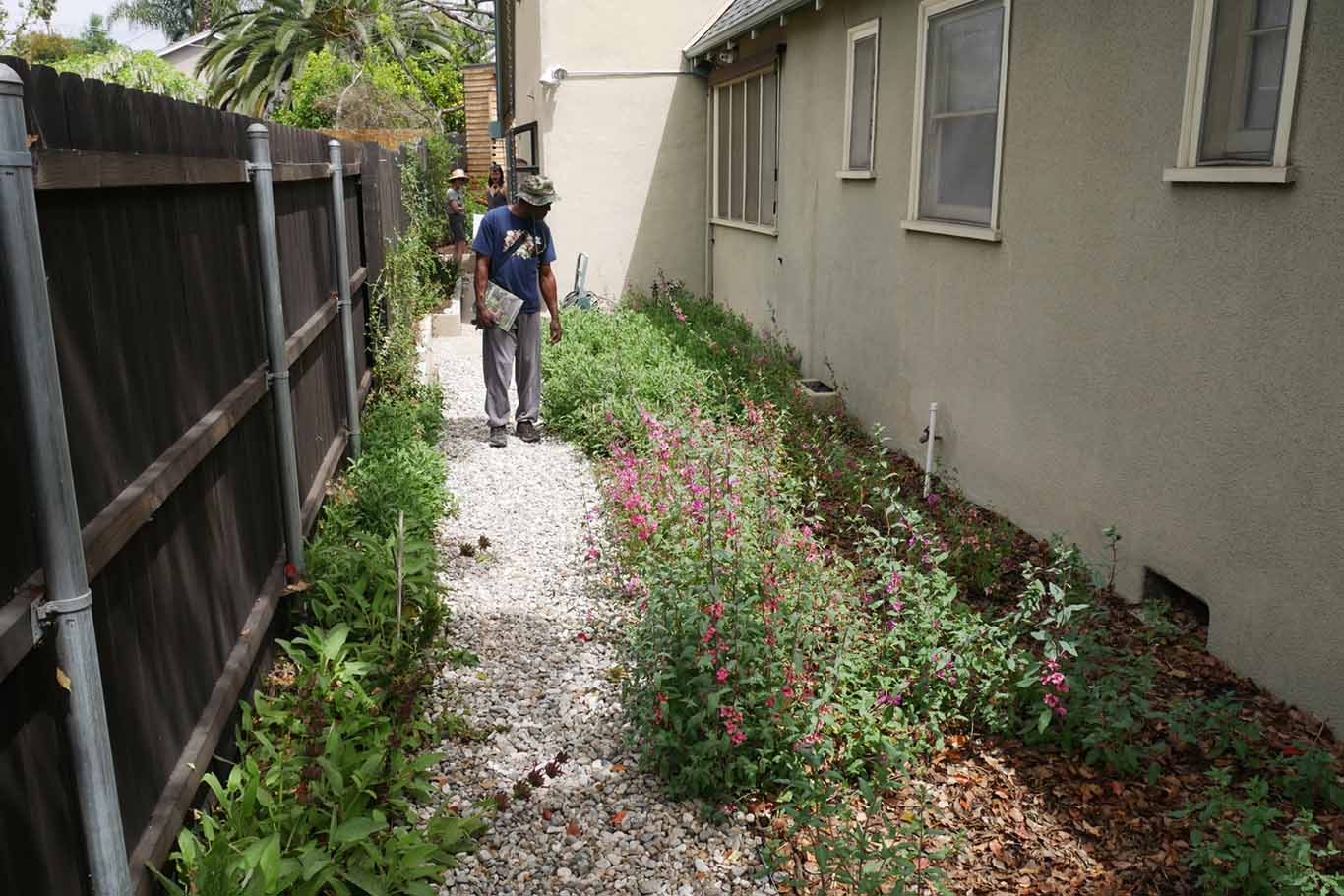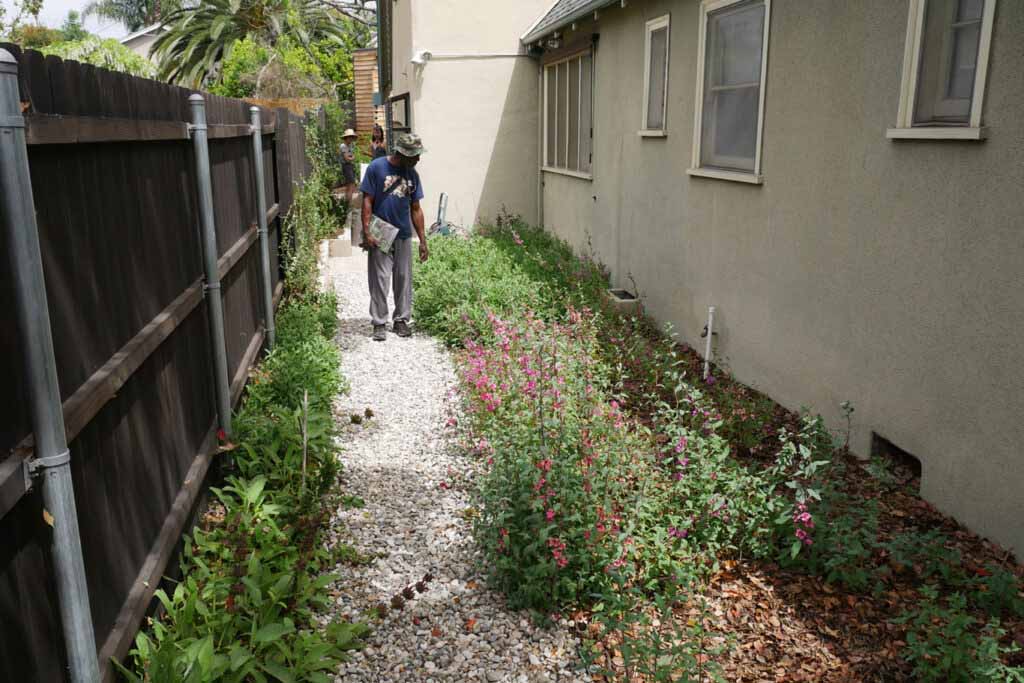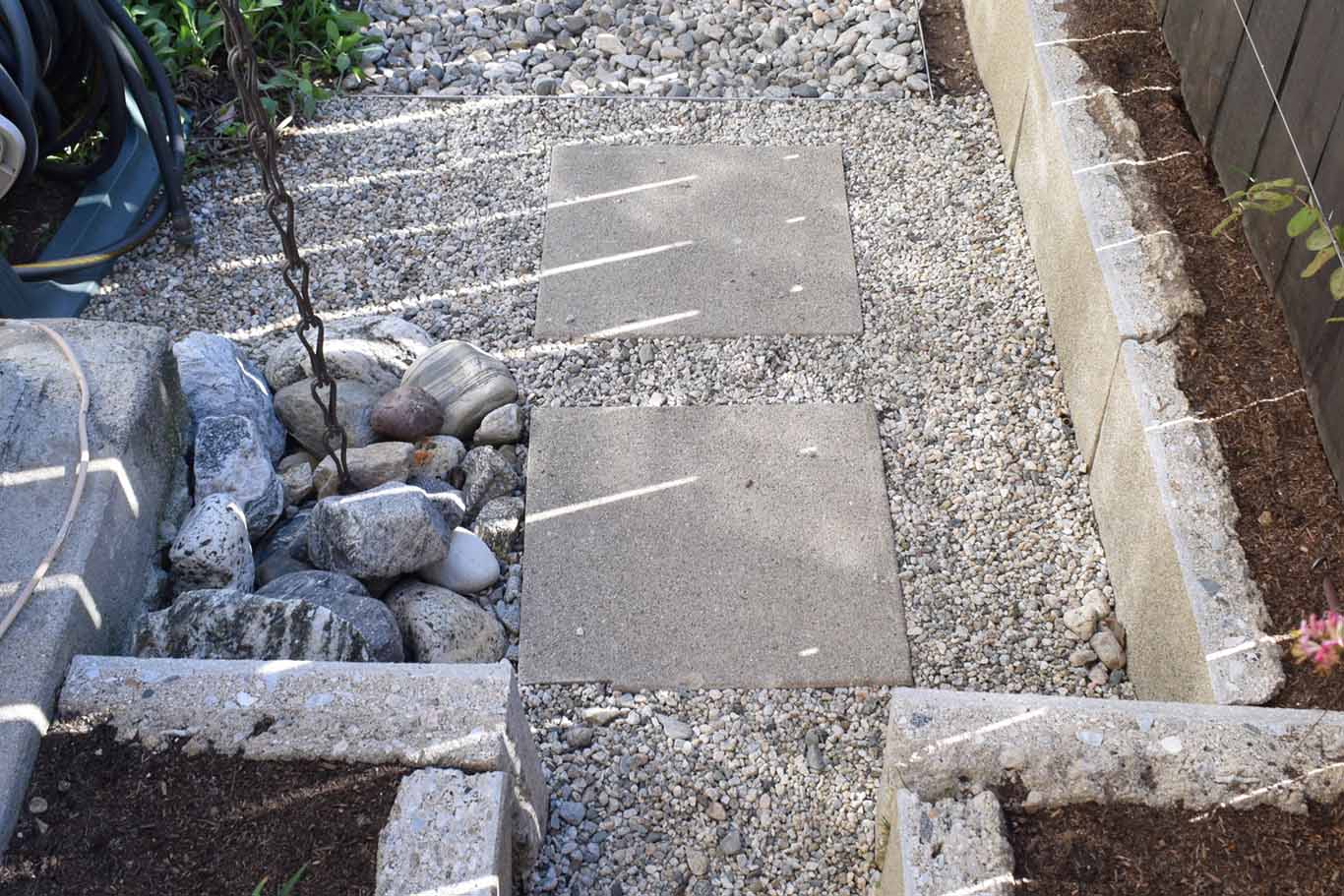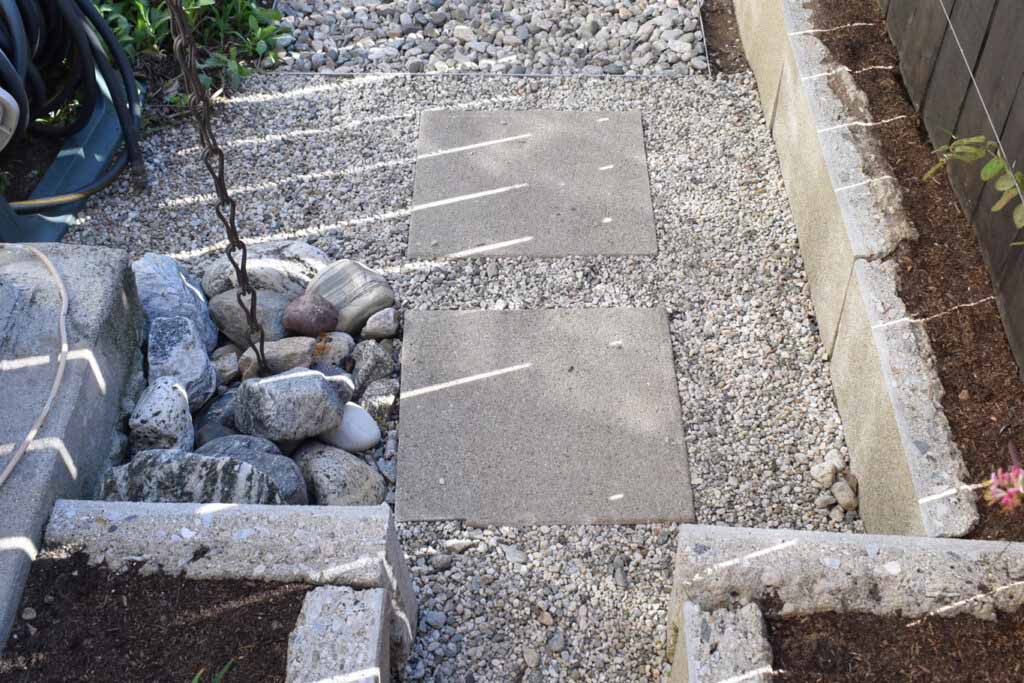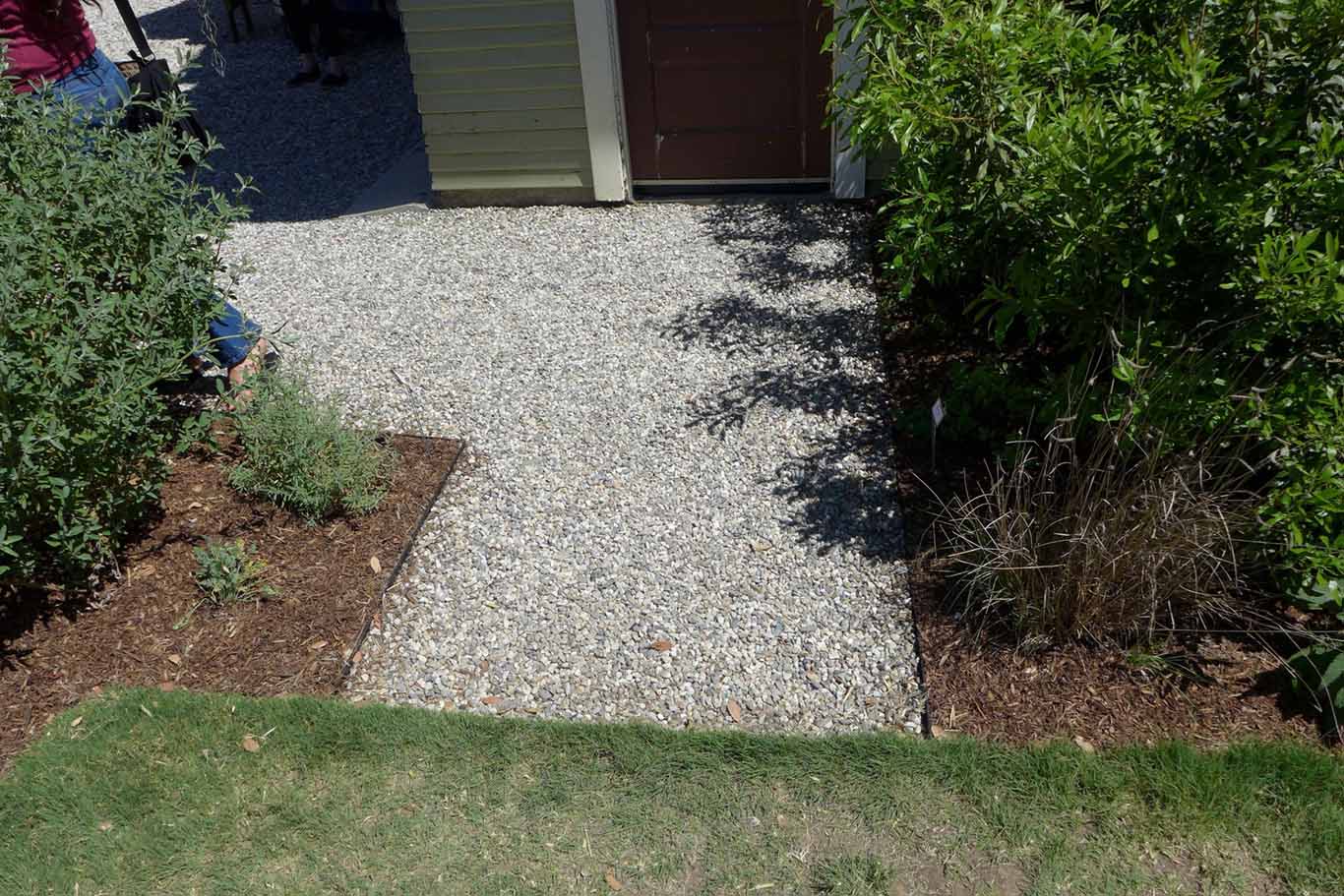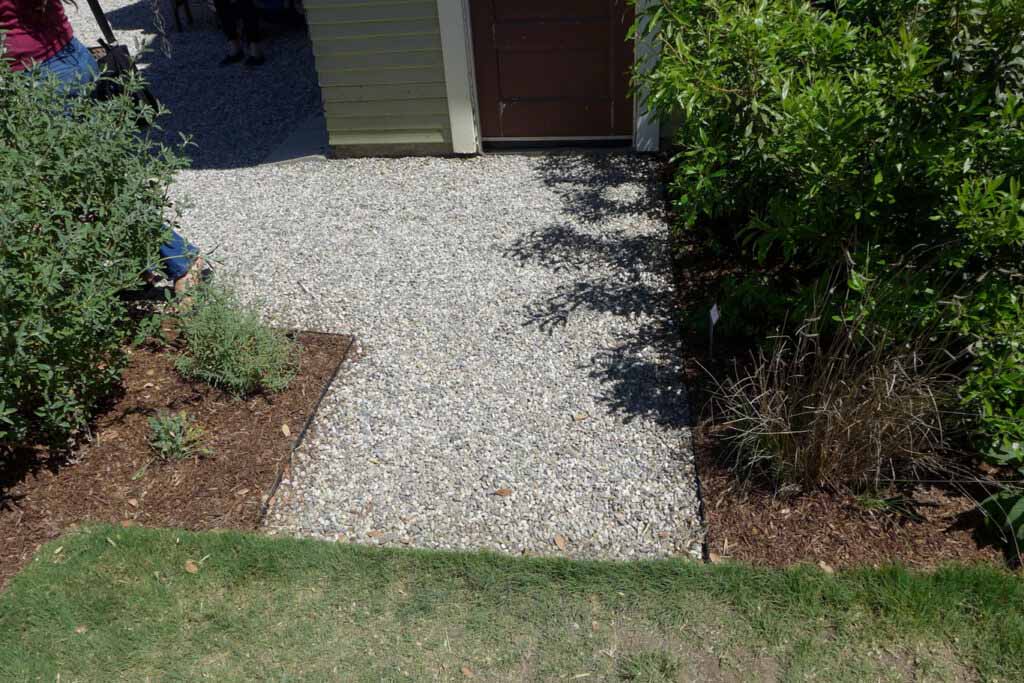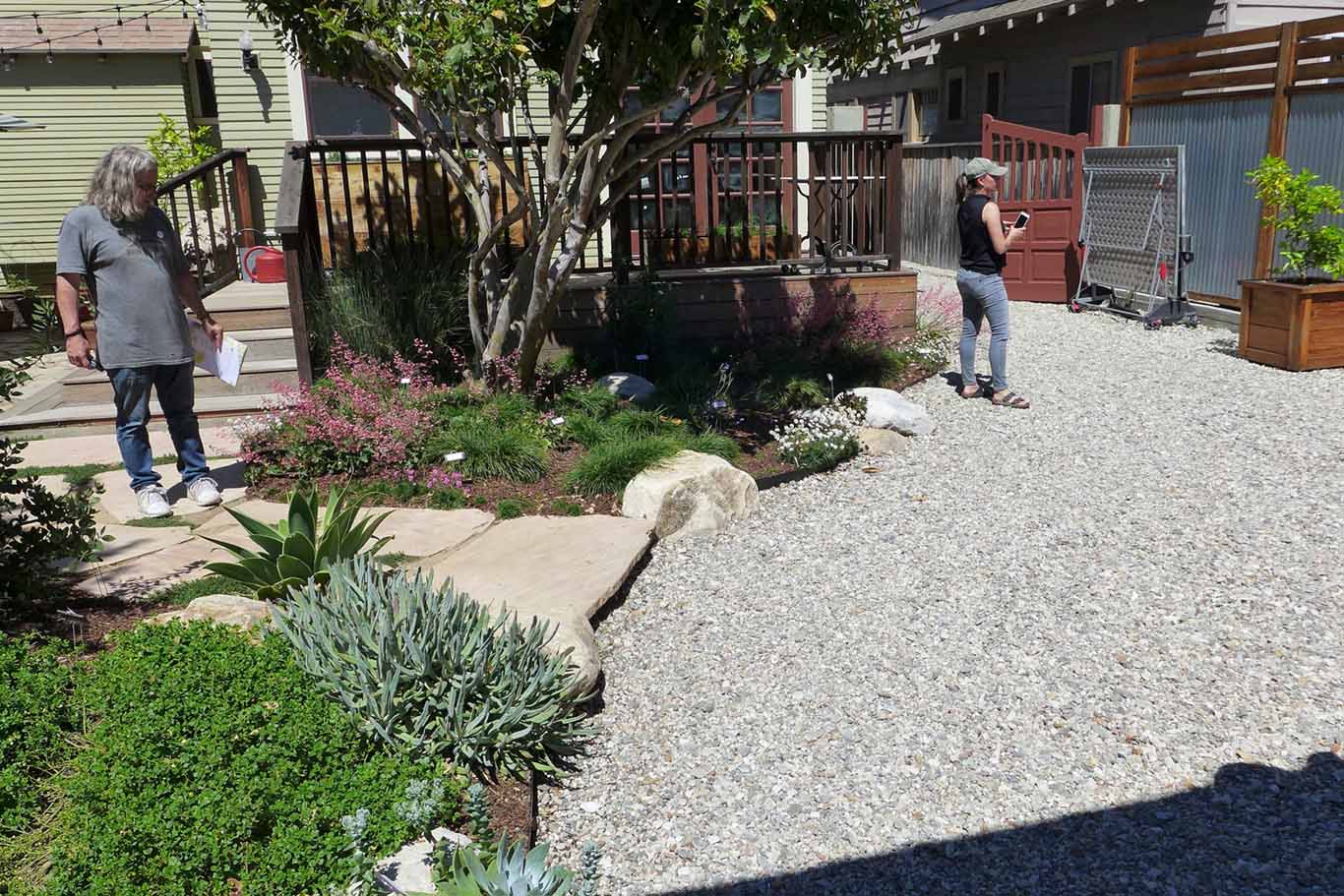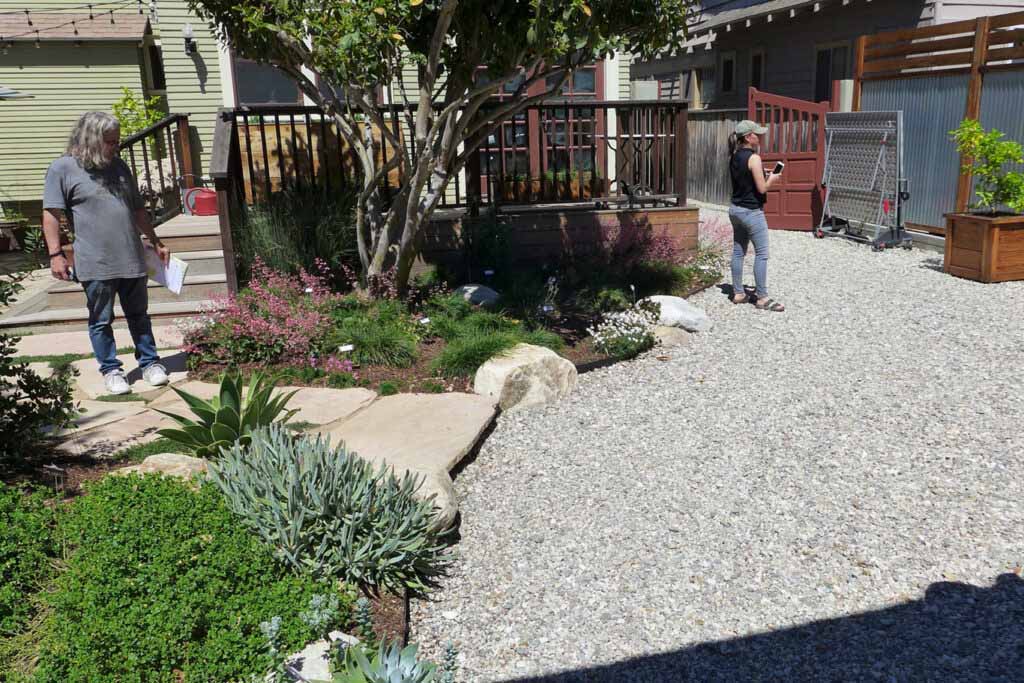 Decomposed granite paths and patios are usually installed with a permeable landscape fabric underneath to keep the decomposed granite and native soil separated over time. Gravel paths and patios may or may not be installed with landscape fabric. It may help prevent weeds and may help prevent the gravel from sinking into the soil over time, requiring additional gravel. However, it may be unsightly if gravel shifts, exposing the fabric. It might also be a use of additional materials that may not be necessary in residential gardens if there are not weed problems in that area of the landscape.
Click on any of the pathway options below to display "cut away" diagrams of related drawings and notes.